Medical Assistant:

Day 2
Traknet Overview - Scheduler

Skip to:
1:15 Scheduler overview/Appointment color review
2:15 Patient Search overview
2:40 Dashboard overview

3:25 Finding Encounters
4:00 How to permanently change your dashboard view
Entering New Patient - Medical History

Skip to:
3:35 Entering Medications/Allergies
Day 3
X-ray Overview/Tiger view
Skip to:
0:30 Searching for patients
1:17 Entering a new patient
2:53 Scanning images
4:25 Troubleshooting "Scanner not found" error
​5:10 Copying images to CD
How to enter electronic prescriptions using Traknet
How to enter a referral to PCA for a cam walker (boot).
How to enter an In-network (PCA) orders for X-ray.
How to enter an In-network (PCA) orders for MRI.
Referral entry overview
Diabetic Shoes
Powered by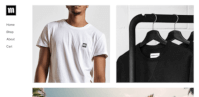 Create your own unique website with customizable templates.