Calluses form on our feet when something puts pressure on or causes friction to the skin. Calluses are often associated with corns, and while both conditions have the same symptoms (thick, hardened, dry, and flakey skin), calluses only occur on the side or bottom of our feet. The thickening skin is the body's way of protecting the feet- keeping the skin and inner anatomies safe from outward pressures.

Treatment of calluses can be very simple. First, the removal of the thick skin will alleviate the pain and discomfort. If you have a callus, make an appointment with your foot doctor- never try to remove a callus on your own. Second, it's important to identify what pressure or friction caused the callus to form in the first place. For example, if they are forming as a result of poorly-fitting shoes, changing to shoes that fit well will help with this condition. Your foot doctor will be able to help you identify the reasons you have this condition, so if you have any questions, Dr. Dustin and Dr. Spencer are available to help. If you have a painful callus, call Dr. Dustin or Dr. Spencer today and see what we can do to help relief your foot pain.
Powered by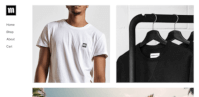 Create your own unique website with customizable templates.